Yarra Valley
Accommodation
Retreat
Paradise
Immerse yourself into the natural landscapes of this unique Yarra Valley property.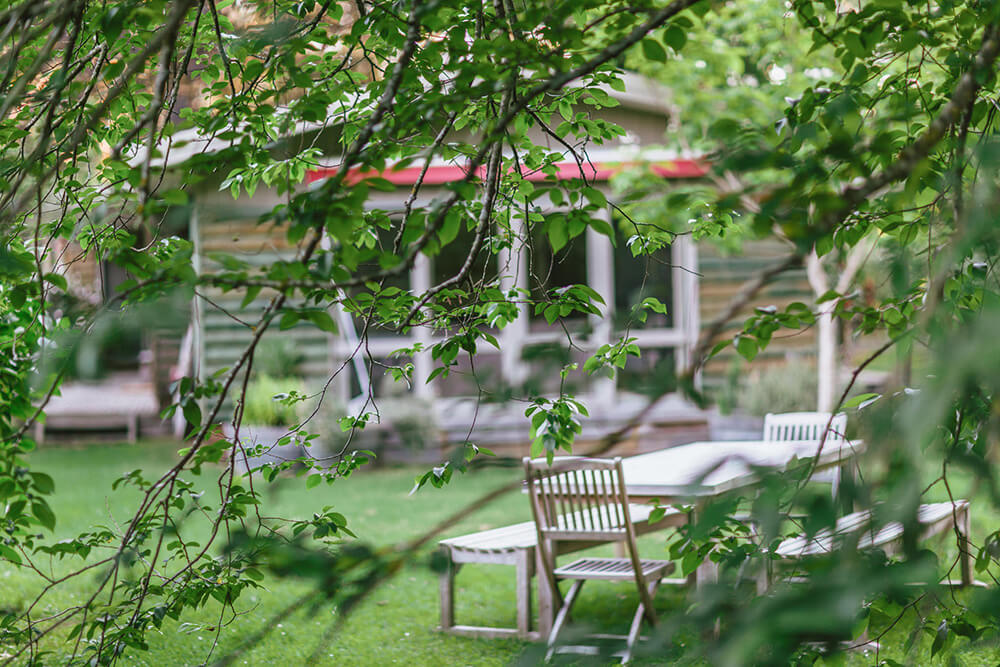 Indulge your senses at this sought-after Yarra Valley accommodation. Breathe the fresh country air, take in the colours, the lush green of the plants, the open spaces, the natural hideaways of the gardens and house. Feel yourself slow down and relax, falling into the rhythm of holiday life.
Bring your family and friends of up to 6 people to stay in the main house at Riverdale. Experience living off the grid in a fully solar-powered house. The large cosy living room boasting a fireplace and piano is the perfect place to put your legs up and read or play games, while overlooking the gardens in all directions.
The kitchen is fully equipped and the house is surrounded by outdoor decking, providing a beautiful place to enjoy meals outside and relax in the afternoons.
The house has:
2 bedrooms with 2 single beds in each room
1 bedroom with a double bed
3 bathrooms
All bedrooms have  brand new comfortable mattresses, and top quality bed linen is provided. The rooms are fitted with hydronic heaters.
Check-in: After 4:00 pm
Checkout: 12:00 pm
Pet policy: No pets
A Peaceful Sanctuary
Our family loves going to Riverdale! It's a peaceful sanctuary with an abundance of natural beauty as well as creature comforts. We highly recommend Riverdale. It soothes and unburdens the mind.
Relaxing & Fun
"Our stay has been relaxing and fun. The house and facilities are so great for groups and our group of random friends have had a blast! Beautiful surroundings, great breakfast and home cooked meals made for a wonderful weekend away after our work break up."
A Great Experience
It was a great experience, place was lovely, clean and descent size, plenty of room for everyone. Great experience.
Yarra Valley Accommodation
Riverdale Retreat provides a getaway to enjoy some of the most famous wineries in Australia and explore one of the most beautiful Victorian regions.