Why Visit Warburton?
Warburton is the perfect town to escape to when you really need to breathe fresh country air and get away from it all. Located in the upper Yarra region of Victoria, Warburton is close to all the action but brimming with the natural beauty of its own. It's a hiker's haven, offering many trails for every fitness level, from walking tracks to extreme hiking. And it's a bicyclist's paradise too — there are great cycleways through nearby towns along with the Warburton to Lilydale trail. If you're looking for Warburton accommodation, there are options for everyone.
Warburton Accommodation
Warburton has a range of accommodation options for all budgets, including family-friendly house rentals, cosy b&bs and affordable motels.
Warburton Rentals: Holiday Homes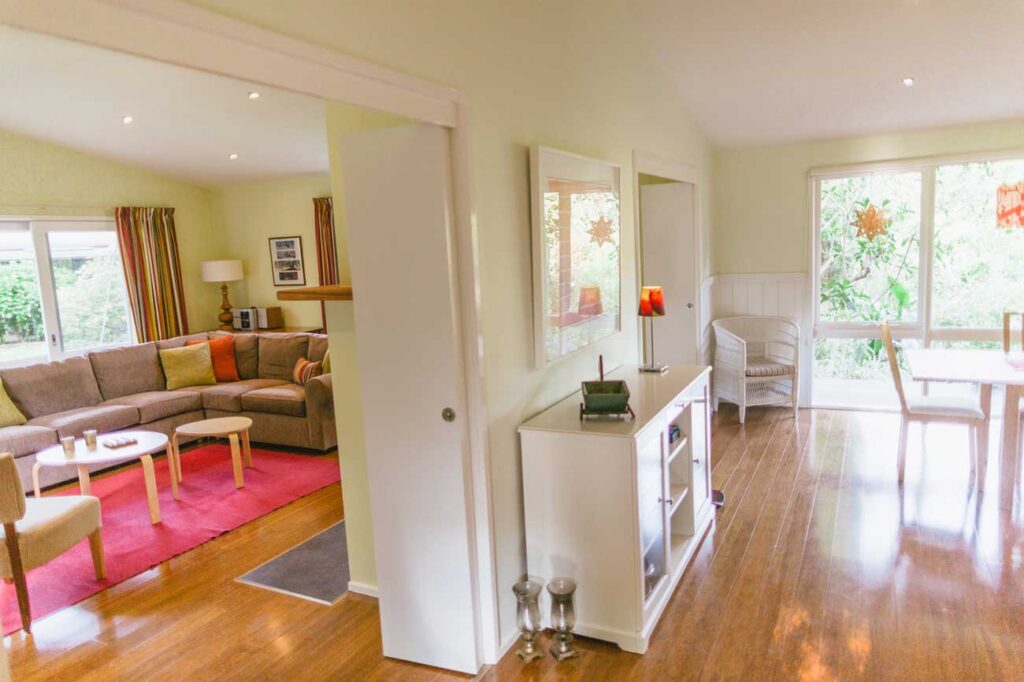 Discover Riverdale Retreat, a stylish house on 15 acres with extensive established gardens. The Yarra River borders the property and makes a magical spot for a picnic and a swim on a warm summer's day.
Warburton Motel
This funky retro motel has everything you need for a comfortable stay in the Upper Yarra. It's a minute walk from the Yarra River and the Warburton township.
Warburton B&B
If you're looking for a romantic getaway in Warburton, bed and breakfast accommodation provides a perfect setting. A popular b&b option is Buttercup Hill, with stunning mountain views and a delicious cooked breakfast.
Things To Do In Warburton
Wineries
The cool climate of the Upper Yarra region of the Yarra Valley is famous for its pinot noir. The Warburton Highway is home to some of the Yarra's hidden Gems. You can make a day of it with this day-long itinerary, highlighting the best food and wine along the way. Finish your day with a walk on the Warburton Trail.
One Day Wonder of the Warburton Highway
The Warburton Trail
The Lilydale to Warburton rail trail takes you through some of the Yarra Valley's most stunning scenery. You can take part or all of this 47.5 km journey on foot, cycle or horse. As you meander through the countryside, the trail takes you over creeks and rivers, through fields and vineyards, and there is much wildlife to see along the way.
The Redwood Forest
Located 15 km from Warburton, this remarkable Californian Redwood (Sequoia sempervirens) forest will take your breath away. The towering trees were planted in the 1930s and are approximately 55 metres high.
Cog Bike Cafe
If you're after a hearty breakfast or a top-notch coffee, the Cog Bike Cafe and its friendly staff will delight you. Its location on the Warburton Trail makes it a winning destination for a treat at the end of your bike ride.
The Best Warburton Accommodation
Visit Warburton at any time of year and you won't be disappointed. With so much to see and do, Warburton village is the perfect place for a long weekend getaway, a holiday, or a vacation rental. If you're looking for a holiday rental property in Warburton that feels like home, stay at Riverdale Retreat and create your private escape.